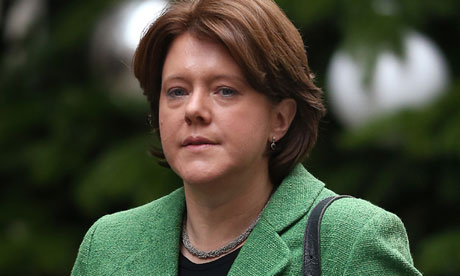 The Maria Miller affair may prove to be the straw that breaks the camel's back. Our patience with this wretched Cameron Government has been stretched to its limit, but Miller's inability to learn, her greed, her arrogance, her graceless "apology", the double standards applied to her in contrast to the severe treatment of benefits claimants who make a mistake, all these sum up the complete detachment from reality showed by this Tory Government.
The appropriate response is a nationwide series of flash-mobs to be held outside local Tory party offices in towns nationwide.
Times to be chosen by local groups, but weekends are best - more activists, and more problems for the police.
Assemble outside in your running shoes, with whistles, tin pots (symbolising the nature of the Government). Get noisy.
When the police arrive - RUN. (Who wants to get kettled?)
Scatter, mingle with the shoppers.
Keep the place under surveillance.
When the police get bored and go away, form flash-mob again.
Repeat process until we get bored, the police run out of money, or Marie Miller resigns.
Easy.